Haarlem has been given a new but familiar maritime cityscape inbetween the 'De Adriaan' windmill and the railway bridge. There are eight dock houses along the river Spaarne. The facades with the white frames around the windows refer to the old mansions near the Spaarne.
Inside, the 150 to 220 m² houses have been worked out with many layout options, with maximum freedom for individual buyers. With an elevation of 3.8 m, the split level on the ground floor gives extra height. Lofts connect the floors and provide views, daylight, and spaciousness.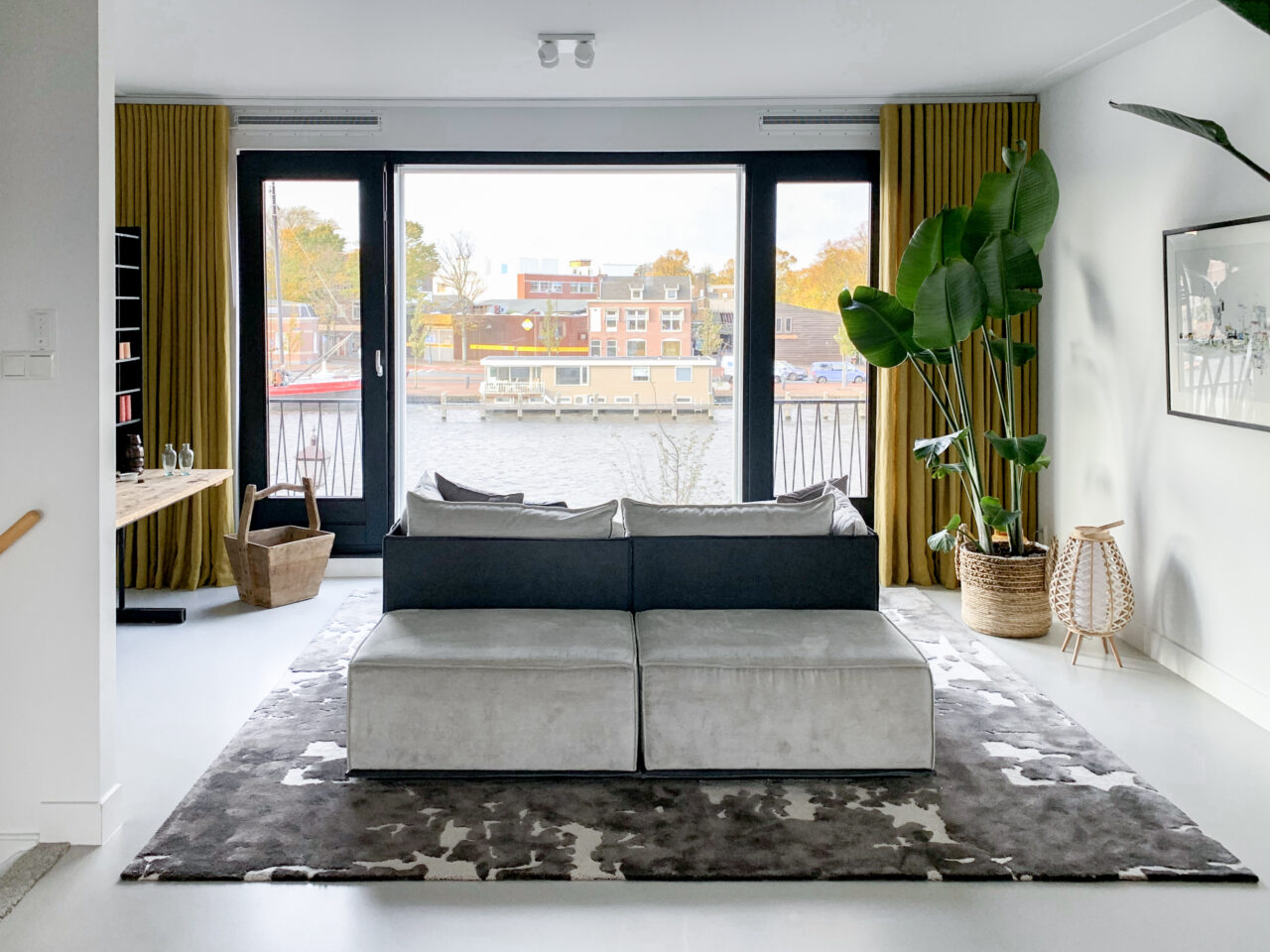 Liep vandaag door de stad Haarlem en wordt iedere keer weer oprecht blij van wat jullie aan huizen hebben ontworpen aan het Spaarne, de Kelderwindkade. Dit is met veel plezier en passie ontworpen. Complimenten.
Leon van Rooijen
At the corner, the dock houses end with a sturdy apartment building. With large windows and deep, semi-integral balconies, the building is oriented towards water and view. Each layer has three apartments, the top floor is a penthouse with rooms up to five meters high underneath the ridge of a slightly sloping roof.
Groen binnengebied met geïntegreerd parkeren
In the smaller street, the buildings terrace down to the corner of Harmenjansweg. Further away, four new dwellings complete the line of building blocks in the street. The inner area comprises both sides and has a green character with a two-layer, semi-elevated deck with vegetated pergolas with parking spaces underneath. Under the deck are the semi-lowered parking spaces for the apartments and visitors.
Info
Client
Aan Het Spaarne, Scholz Groep
Program
8 town houses at the water, 12 luxury apartments, 4 starter houses, 4 detached houses, half underground parking with 2 levels
Design
Adriaan Mout, Jurriaan van Stigt, Marianne Loof
Projectteam
Marco Rats, Martijn Tjassens Keiser, Bart Beentjes, Thomas Wellink
Urban plan
en fase 1: INBO