LEVS architecten collaborated with contractor Hazenberg Bouw and landscape architects VLUGP on the design for 74 life-time apartments for seniors along the Juvenaatlaan in Etten-Leur. The plan deviates from the competition outline by consisting not of a singular volume, but of an ensemble of three compact apartment-buildings.
The buildings lie carefully arranged in a wadi-like landscape. By splitting the volume in three separate buildings, nearly all apartments receive direct sunlight. Generous balconies that lie halfway embedded in the building further connect life inside to the surrounding environment. The various apartment-types are flexible, which means for example that when residents require home-care, their apartment can easily be adapted accordingly. Though separated, the three buildings form a coherent whole by sharing dynamic facades and robust masonry.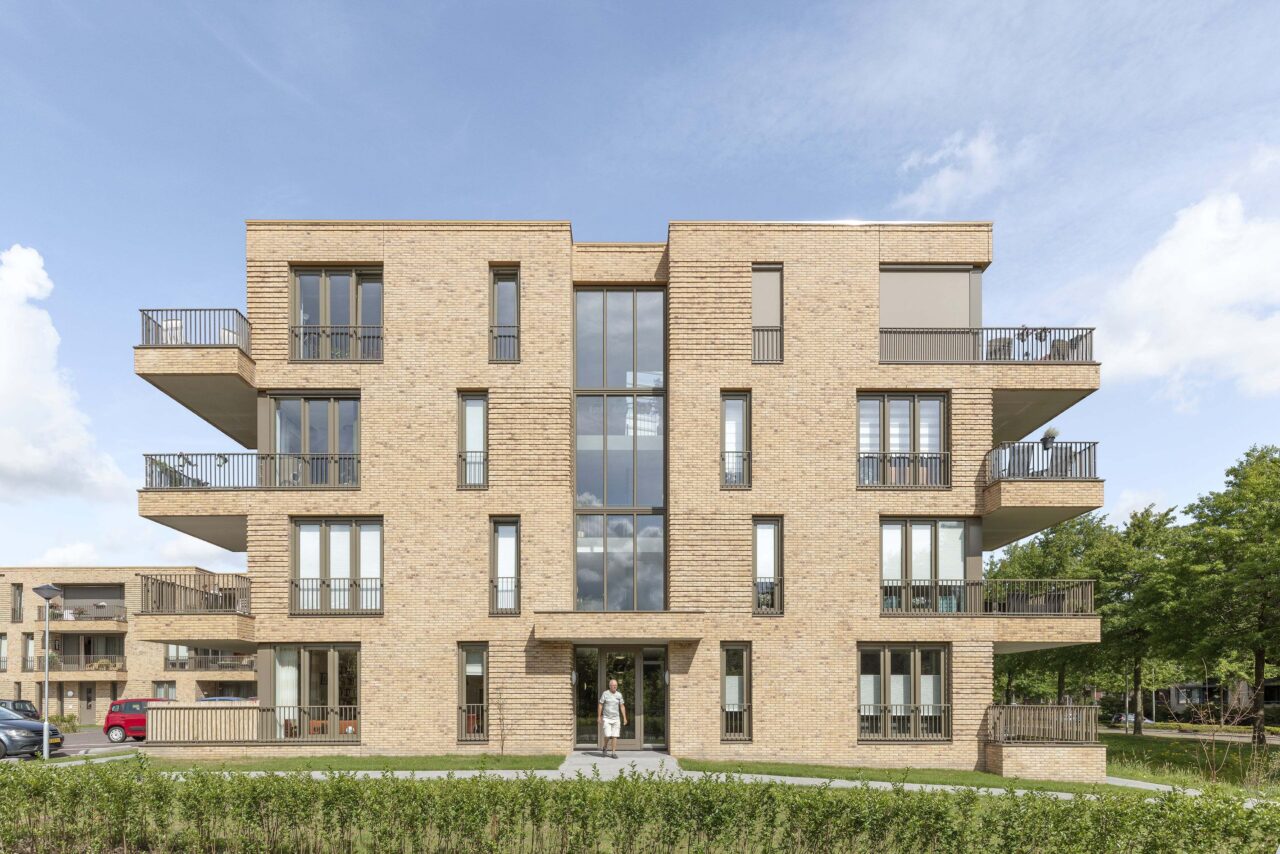 Informal trails between the buildings and through the wadi lead up to the old road that runs along the adjacent cloister-building and the station. Hereby, the plan integrates with- and adds to the existing network of neighbourhood bike- and footpaths.
Info
Client
Hazenberg Bouw (ontwikkelende aannemer), Woningstichting Etten-Leur
Program
74 life-time rental apartments
Design
Adriaan Mout, Jurriaan van Stigt, Marianne Loof
Projectteam
Marco Rats, Christiaan Schuit, Sietse Bolhuis, Thomas Wellink, Bart Beentjes
Contractor
Hazenberg Bouw
Photography
Marcel van der Burg, LEVS architecten, SURREND3R (dronefoto)