Column Marianne Loof | Idealist in Siberia
29 September 2017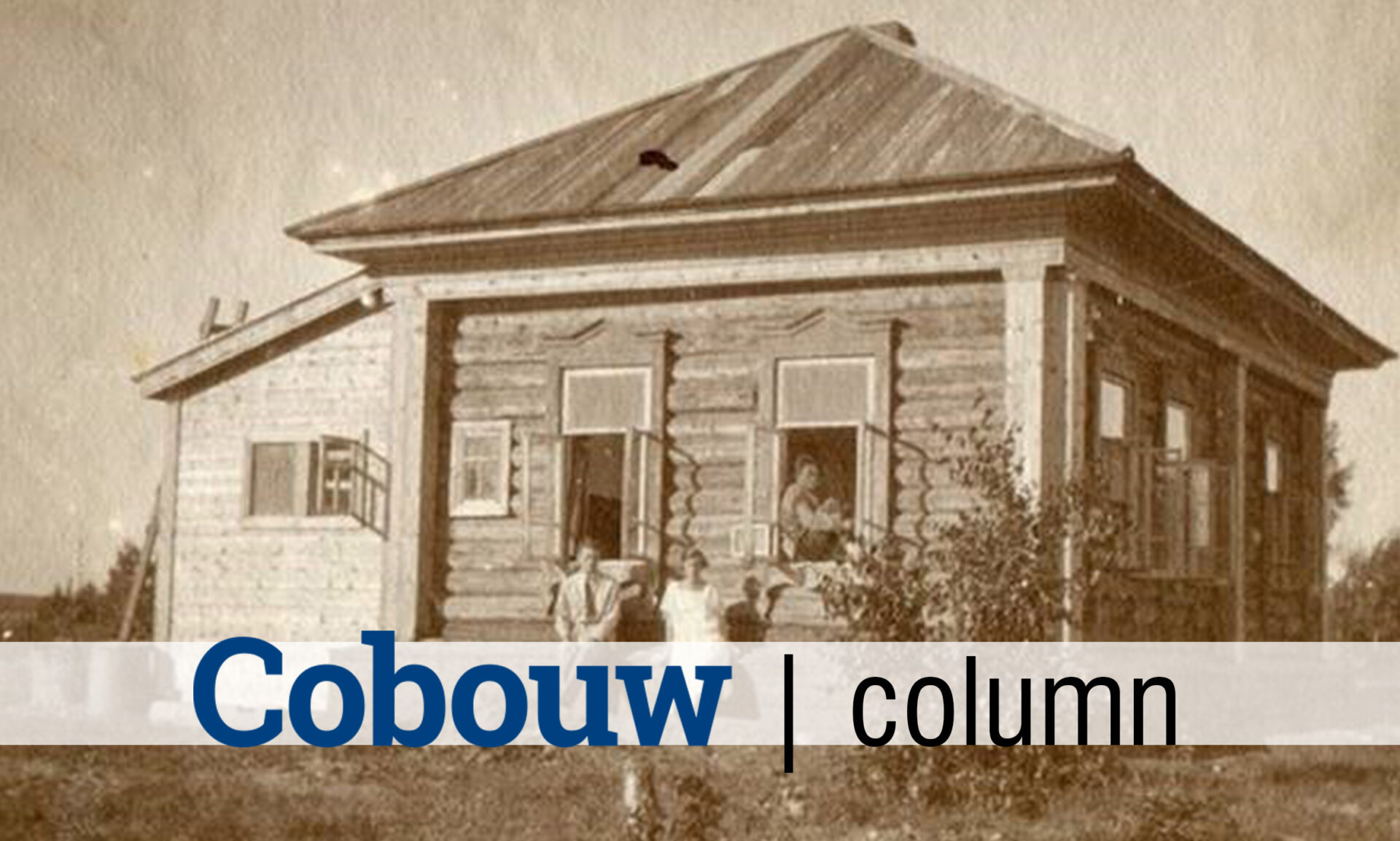 Architects are not unlike priests and pastors, when it comes to their missionary zeal. Naturally, these are some most important and essential messages, for otherwise we would not speak of missionary zeal. With their designs, architects can be of great consequence to the built environment, and so luckily, every once in a while, there is a true idealist among them. These days, it is all about sustainable, energy-efficient buildings with green facades and circular building.
Some hundred years ago, numerous Dutch architects and engineers felt drawn to the new world that was taking shape under Lenin in the young Soviet Union. Twenty-five Dutch idealists were among the over five hundred international colonists who travelled to Kemerovo, a then small town in Siberia. Fed by the coals of the Krasnaja Gorka, they would build-up an industry that was to become a crucial economical force in the weak Soviet Union.
Among the Dutch travelers was Han van Loghem, who arrived in Kemerovo in 1925. Van Loghem set out to build typical Dutch rows of townhouses and a school for the families of the local mine-workers. Disillusioned, he left after just two years. His great plans were not so easily realized in the Russian reality of his days.
Last week, as I walked through this Dutch piece of heritage with the Dutch ambassador, I was suddenly struck by the memory of Van Loghem who went far into unknown Siberia to raise the proletariat with ordinary Dutch townhouses. He even believed that these houses would 'lead to a decrease in excessive alcohol use'. The documentary-film 'Bouwen te midden van eenzaamheid' (lit. Building amidst lonesomeness) premieres at the Eye filmmuseum on 24 October. A must-see, I am sure.
The ideals of the Soviet Union have collapsed. And as far as Van Loghem's school and his 'sausage-houses', as they were mockingly called, are concerned, they aren't much better off. Fortunately each time has its own themes from which the architect-pastor can take their cues. I just so happen to come across the news that on 2 November the BNA Architectendag keynote is titled 'Designers will save the world'. Need I say more…
October 2017, Cobouw.nl