COLUMN MARIANNE LOOF | DONALD TRUMP AND THE ARCHITECTS
25 November 2016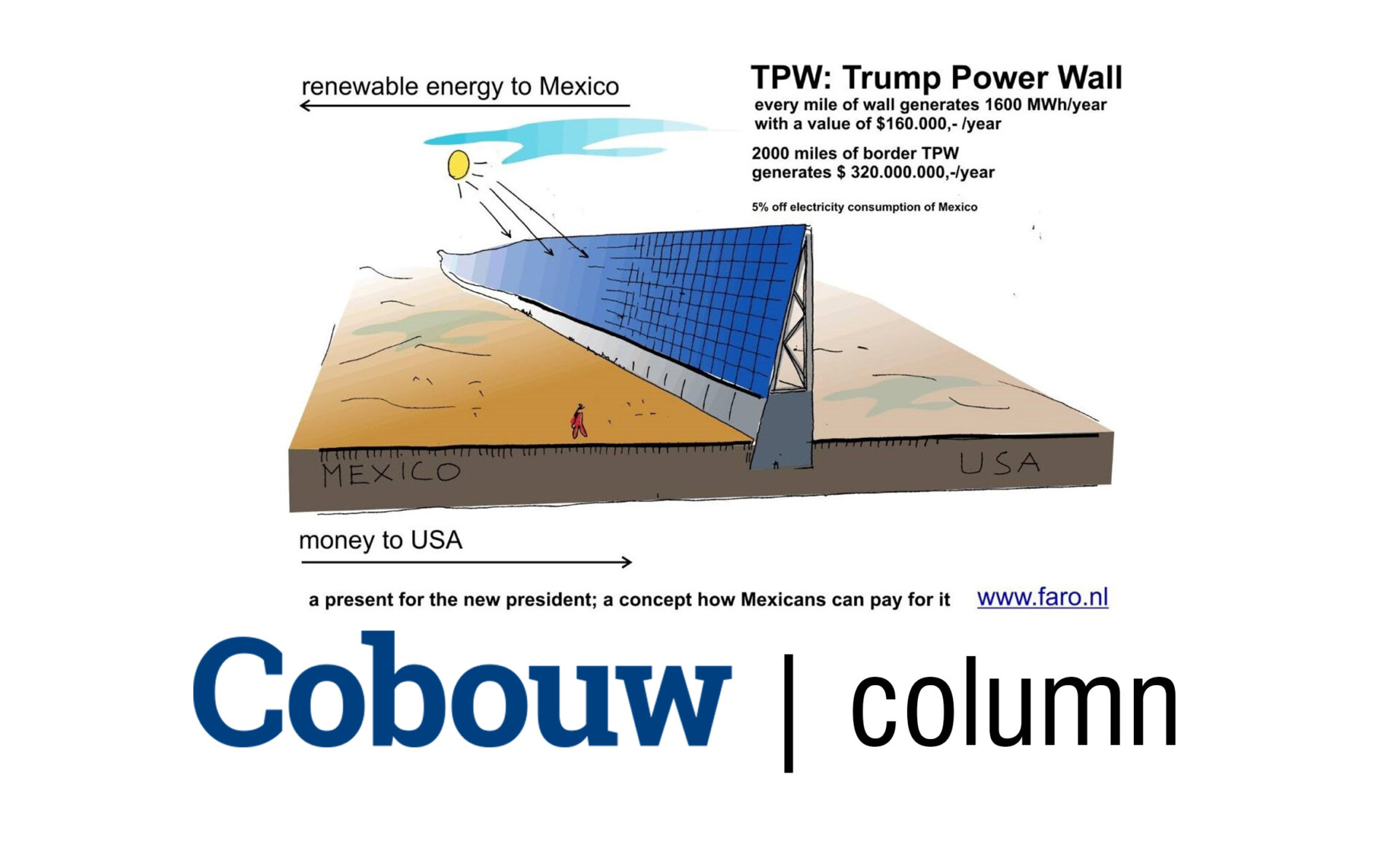 Donald Trump's victory in the American presidential elections has once again made it painfully clear that the Netherlands and Europe are not quiet islands, far removed from the world's turmoil, but are part of the ship that is the western world, struggling to stay afloat in a heavy storm.
Trump's influence on the world stage is too extensive to treat here, so let's turn to the modest subpart that is the architectural stage. What does Trump's presidency mean for architects and architecture? And how should architects relate to his worldview?
The president-elect's personal take on architecture is clear: he has a strong preference for dominant buildings that feature golden elevators, showy facades, and his name in capital letters above the entrance to achieve maximal glorification of his person.
Shortly after his victory, the American Institute of Architects, the BNA let's say, sent Trump a letter to congratulate him. In it, the AIA expresses its wish for fruitful collaborations, and argues for the important contribution that its members can make to the many proposed infrastructural projects.
The letter has caused much trouble. Many architects are filled with rage over the fact that the AIA 'normalizes' Trump and his ideas by shamelessly lobbying for work. "What if it turns out what he's talking about is walls and detention centers?"
The most acute and provocative response to Trump's draconian plans that I have encountered over the past few weeks comes from FARO architects, who need only a single sketch to simultaneously characterise and ridicule them. They draw 'the wall' as one massive screen covered in PV-cells, facing Mexico: the 'Trump Power Wall'.
The TPW turns Trump's disastrous climate-policies and immigration-solutions into opportunities for Mexico. And it literally leaves the USA standing in the cold, dark shadows of the past.
November 2016, Cobouw.nl