Column Adriaan Mout | The future has already begun
07 November 2019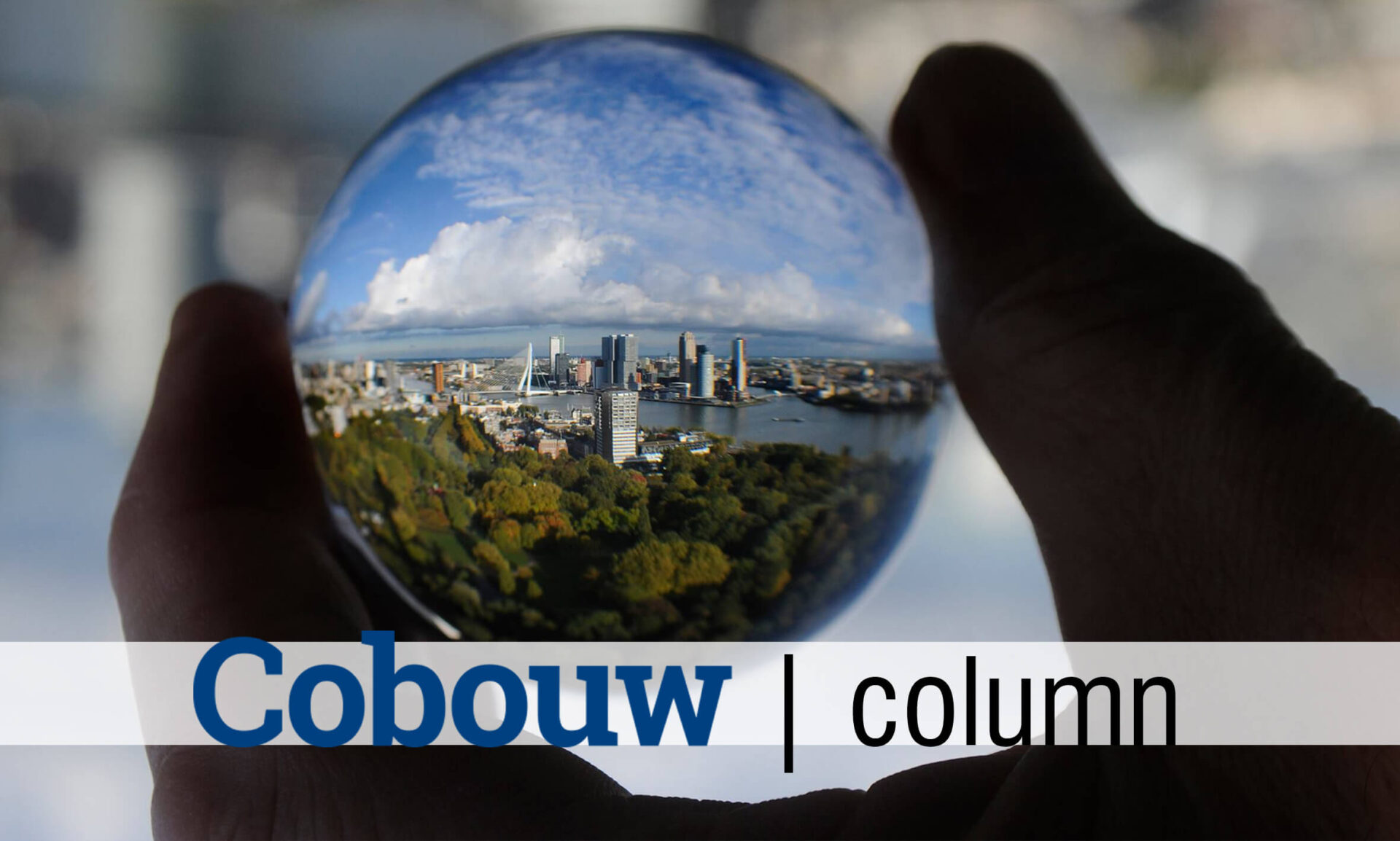 A new decade gives cause for looking back and looking ahead. During the first half of the last decade we emerged from an unprecedented construction crisis. The second half was again booming, with predictable positive and negative consequences. The construction was innovative, but not spectacular. The same applies to architecture, where tradition and innovation went hand in hand.
We are now at the start of a new decade and a lot is coming upon our way. The increase of the population in our country is substantial. The nitrogen crisis is just a tip of the veil of major challenges that await us considering the climate. The construction production must increase considerably, that is certainly a fact of all time. And so on.
Last week a group of scientists of different disciplines from the University of Wageningen published their vision of the Netherlands for the future. Not in 10 years, but the Netherlands in 2120, so in 100 years. They summarize their study on a tempting map with a vision of how we could solve the problems facing the Netherlands. More forest, less cattle and urbanization with the Randzandstad: new small towns in the east of the country.
If we look 10 years ahead, there will undoubtedly have been another crisis. But I hope and am convinced that the changes have been greater than they have been the last 10 years. And that we have made fundamental steps in construction and architecture; on the way to the visionary future of 2120.
In the end, it doesn't really matter if you look ahead 10 years or 100. Bert Wagendorp described that beautifully in the first Volkskrant of the new year when he commented on the new map of the Wageningen scientists: "If you look closely you see that the map has already started to become reality. The future is so beautiful: you don't have to wait for it, it starts every moment." There is no better statement to start 2020.
January 2020, Cobouw.nl