Column Adriaan Mout | Always a residential emergency
07 November 2019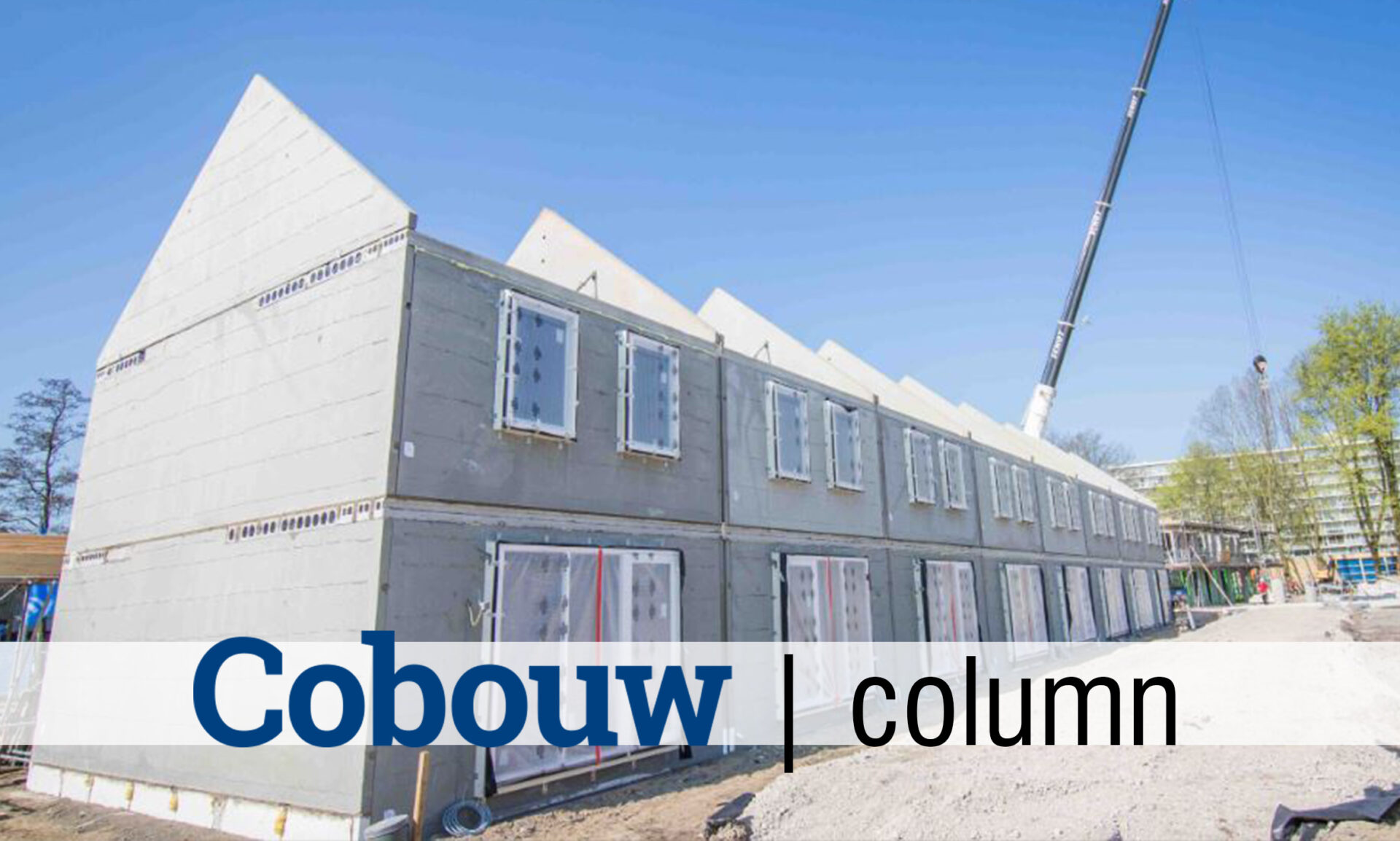 We achieved the highest house building production in 10 years, hurray. At the same time, we are bombed with warnings that we will be moving towards lower housing production in the coming years. Since choosing this profession and studying architecture, I have never heard anything else. There is always a shortage of housing, no matter how much you build.
In the meantime, you are also bombed with solutions to solve the problem of an increasing production. The favourite topics such as relaxation of regulations, further industrialization, building in the pasture, a task force, they are slogans of all time. Everyone seems to fall into their cliché role again.
Last weekend, Frank Kalshoven made an interesting analysis in the newspaper of what housing scarcity actually is. He concludes that this is not caused on the housing market, but on the capital market. And he states that the government, in particular, needs to think carefully about the usefulness and necessity of building ambitions that are formulated in absolute numbers of houses. The number of homes and the square meters per inhabitant are both increasing, but affordability and functionality are declining.
It is therefore worthwhile to ask us what the housing scarcity actually is. And who we have to serve with production. The commission 'Future care of elderly people living at home' recently issued for example the alarming signal that far too little is being built for the 2 million 75-pluss elderly people that will be there in 2030. The elderly do not live in new prefab homes in the meadow. The housing assignment is very complex and affects our daily functioning as a society. It is remarkable that architects do not seem to have a real role in this debate. As a 'spider in the web', we are able to make connections like no other and can come up with integral and meaningful solutions to tackle the real housing shortage. We'd like to do that with parties who also stand for it. Challenge us!
February 2020, Cobouw.nl